Moonlite Bay 2022 Availability
The following dates are available as of March 24th, 2022.
2022 Walleye Opener: May 21
2022 Muskie Opener: June 18
---
Musky Manor:
May:
Friday, May 20th-Sunday,May 29th.
August:
Tuesday, August 16th – Friday, August 19th.
Sunday, August 28th- Friday, September 2nd.
September/October:
September 6th – 15th.
September 18th – October.
---
Loon's Nest: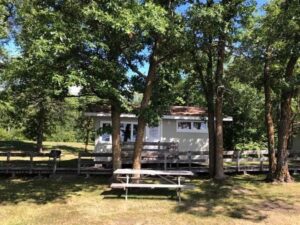 June:
Thursday, June 16th – Saturday, June 18th.
August:
Saturday, August 20th – Friday, August 26th.
September/October:
September 3rd-October 15th.
---
Bear's Den: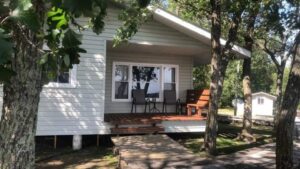 August:
Thursday, August 18th-Wednesday, August 24th.
Tuesday, August 30th – Friday, September 9th.
September/October:
Tuesday, August 30th-Thursday, September 1st.
Monday, September 5th – Friday, September 9th.
Friday, September 16th – Sunday, September 18th.
Saturday, September 24th – October.
---
Squirrel Lodge:
May:
May 21st-31st.
June:
June 1st- 9th.
Saturday, June 25th- Saturday, July 2nd.
August:
Thursday, August 18th-September
September/October:
---
These dates are provided as a guide and should be confirmed as being available with an email or phone call. We try to keep them as up to date as possible but may neglect to remove or add a date that has been reserved or canceled from time to time. Don't hesitate to ask about dates you don't see as available.
Dates listed should be read as: day of arrival – day of departure.

You do not have to reserve an entire week or complete set of dates listed. We may ask you to begin your stay at the start of an available set of dates or end your stay on the last day of an available set of dates (typically Saturdays) to avoid breaking up existing availability into 2 or 3 sets of dates. Notes to Consider

It's fairly common for a group to change cabins part way through a stay if they are not able to get the desired number of nights in the same cabin so if you see dates open that match up to your desired stay in different cabins, don't hesitate to email or call about that possibility.

Many groups, especially on shorter stays, will check out of their cabin in the morning (so it can be cleaned for the next group) and then head out on the lake to fish for part of or the entire day. It can allow for another day of fishing when we don't have a cabin open to stay another night.

You are welcome to arrive as early as you like, so you can spend a few hours or the day on the lake and then check-in to your cabin when you return.

Wireless internet available in the area surrounding the lodge.
Freezer service for your fish fillets available to all guests.

Deposits
A non-refundable deposit of $300 is required to hold a reservation for 4 nights or more. Trips shorter than 4 nights will be asked for the 1st night (plus taxes) as a deposit.

Cancellation Policy
Deposits are non-refundable. If the cancellation occurs with more than 90 days notice, your deposit can be used in the form of a gift certificate towards a stay within one year of the original reservation.

Bringing Your Pets
Guests are welcome to bring their pets as long as they are quiet, leashed and cleaned up after at all times.